NATIONAL
Andhra Pradesh inks MoU with Australian firm for iron ore mining
Andhra Pradesh government has signed a memorandum of understanding (MoU) with an Australian firm for iron ore mining projects inKurnool and Kadapa districts.
The MoU was inked between Andhra Pradesh Mining Development Corporation and NSL Mining Resources India Pvt. Ltd, a subsidiary of Australian NSL Consolidated Ltd.
As per the MoU, the Australian firm will help in the process of separating the required mineral from extracted ore in order to remove unusable part of low-grade iron ore.
The MoU was signed after Chief Minister N. Chandrababu Naidu met an Australian delegation led by Steven Ciobo, Parliamentary secretary to the Australian trade and investment minister.
Both sides also agreed to collaborate in areas like infrastructure, agro-processing, mining, fisheries, financial services, skill development and opportunities in the capital region.
Union Cabinet gives nod to rename SECI as Renewable Energy Corporation of India
Union Cabinet has given nod to rename Solar Energy Corporation of India (SECI) as the Renewable Energy Corporation of India (RECI).
Apart from this decision, Union Cabinet also gave approval to SECI to convert into Section 3 Company by applying to the Registrar of Companies (ROC) from a Section 8 Company under the Companies Act, 2013. This decision will help SECI or renamed entity RECI.
About Solar Energy Corporation of India (SECI)
SECI is a not-for-profit company under Section-25 of the Companies Act 1956.
It was Established in 2011 as a facilitation and implementation institution dedicated to Solar Energy sector.
Operates under the aegis of Union Ministry of New and Renewable Energy,its Objective is to develop Solar Technologies and ensuring inclusive solar power development throughout India.
Union Government exempts educational institutions from prior green nod
Union Government has exempted builders from obtaining prior green nod for construction of Universities, School, College and Hostel facilities.
In this regard Union Ministry of Environment, Forests and Climate Change (MoEFCC)has issued a circular to exempt green nod for educational institutions provided they should follow sustainable environment practises of construction.
These educational institutions are exempted from prior green nod under the provisions of the Environmental Impact Assessment (EIA) Notification, 2006 subject to sustainable environmental management.
Interestingly, in this circular MoEFCC had clarified that prior environment clearance is mandatorily required for construction of Medical Universities and institutes having hospital facilities.
---
INTERNATIONAL
India ranks number one in embracing automation: Thornton
India was ranked number one in embracing automation in operations and practices, followed by Mexico and Ireland in the second and third place, respectively.
India has been ranked number one in terms of embracing automation as 83 percent of companies are either already automating business practices or may do so over the next 12 months.
According to assurance, tax and advisory firm Grant Thornton's International Business Report, companies are switching to automation for lower costs, greater accuracy and increased flexibility to increase or decrease production.
The survey findings also suggest that opportunities will arise for workers to assume new roles and responsibilities created by an increased use of technology.
India pledges 1 billion dollar aid for Nepal's reconstruction
India has pledged an assistance of one billion US dollarsto the quake-ravaged Nepal for its massive re-construction programme.
The announcement was made by Union External Affairs Minister Sushma Swaraj during the International Donors' Conference held in Kathmandu, Nepal.
One fourth of the assistance from India will be grant and it will be part of India's existing bilateral developmental assistance of another one billion dollars over the 5 five years.
The International Donors' Conference was organised by the Nepalese government to raise funds to re-build the country.
It was attended by several countries including China, Japan and Britain, European Union (UN) besides world agencies like United Nations, World Bank and Asian Development Bank (ADB).
India, US ink pacts to enhance cooperation in health sector
India and United States have signed a series of agreements on health in order to enhance cooperation in health sector.
The multiple areas covered under such agreement include cancer research, medical infrastructure development and application of new diagnostic technologies.
Signed Agreements are
MoU on cancer research, control, prevention and management: To develop collaborative research projects on population-based cancer control and implementation science.
Apart from it will seek development of projects in the areas of pre-clinical model development, basic and epidemiological research, clinical research and oncology care delivery etc.
Letter of Intent (LoI) on Anti-microbial Resistance Research: Set up mechanism of antimicrobial resistance which also include the applications of systems biology. It will also seek to comparative testing and assisting the validation of new diagnostics and development of novel interventions.
MoU on collaboration in Environmental, occupational Health and Injury Prevention and Control: Further enhance cooperation in the fields of environmental and occupational health along with injury prevention and control research. It will also seek to control research, infrastructure development, education and training and capacity-building for their reciprocal and mutual benefit.
Bobby Jindal becomes the first Indian-American to run for president of US
Bobby 'Piyush' Jindal, the governor of the state of Louisiana,USA has announced that he is joining the presidential race, becoming the 13th Republican to do so this election cycle.
He is also the first Indian-American ever to run for president of US. He was earlier the second Indian American ever to get elected for Congress.
Though Bobby Jindal was born to immigrants from Punjab, India, he does not embrace his cultural roots. In fact he converted his religion to Christianity from Hinduism.
That might probably be the reason for lack of cheer among Indian-Americans even though running for the post of president of USA is a great achievement. After announcing his campaign, the twitter hashtag #BobbyJindalisSoWhite began trending on Twitter.
China, India fast-track BCIM economic corridor project
China and India are adding fresh momentum to the establishment of the Bangladesh-China-India-Myanmar (BCIM) economic corridor, which is expected to develop gradually before more ambitious goals are achieved.
India is now showing enthusiasm over the project, which will link Kolkata with Kunming, the capital of China's Yunnan province, passing through Myanmar and Bangladesh, with Mandalay and Dhaka among the focal points.
The focus on linking provinces and States in this case, Yunnan and West Bengal seems to have given a new impulse to galvanising the plan.
Under this plan, Mizoram would be connected with Myanmar's port of Sittwe, through the Kaladan River, and the passage will provide all the landlocked north-eastern States access to the sea.
---
BUSINESS
RBI extends deadline for exchanging pre-2005 currency notes till December 2015
The Reserve Bank of India (RBI) has extended the date to exchange pre-2005 bank notes till December 31, 2015 for third time.
Earlier in December 2014, RBI had set the last date for public to exchange these notes as June 30, 2015.
RBI has urged people to deposit the old design notes in the bank accounts or exchange them at a bank branch.
The apex bank also has stated that the notes can be exchanged for their full value and all such notes continue to remain legal tender.
Reasons for withdrawing pre-2005 notes from circulation:
Security – pre-2005 notes have fewer security features as compared to 2005 and post-2005 currency notes. Thus, lesser will be the chances of its counterfeiting newer currency notes. It will also remove fake currency notes in circulation which were being pumped in Indian economy were copies of pre-2005 notes.
Flushing out black money – The spillover effect of the RBI's decision will be to flush out black money. Money has value only as long as it is a medium of exchange and store of value. It loses its value when it ceases to be a medium of exchange. Thus, this is a well thought out exercise by the RBI to capture the "money flows'' into the system and also help flush out counterfeit notes.
International standard practice – It is an international standard practice to remove old series notes.
---
SCIENCE AND TECHNOLOGY
Undo your sent mail on GMAIL: new feature
Gmail has activated the 'Undo sent' email option for users in the default settings.
The Gmail 'undo' sent email option was already available as part of the Google Labs tool since 2006.
Users who had activated the feature in the Lab options will find that it is already activated for them.
For other users, they will have to go to settings in Gmail and they will see an option to turn on 'email undo'.
You can choose a timing as well. Once you send an email, right above the Inbox where the message "your email has been sent appears" in a yellow tab, you will see the Undo option.
Once you hit Undo, the message will be converted into a draft mail. We tried out the feature and it works just fine for us.
---
APPOINTMENTS
Zaheer Abbas appointed as ICC President
Former Pakistan cricket team captain Zaheer Abbas has been selected the new President of International Cricket Council (ICC) for one year term.
He will be 13th President of ICC and succeeds Mustafa Kamal of Bangladesh who had resigned from the post of ICC President in April 2015.
Decision in this regard was taken during the ICC Annual Conference week in Barbados. Zaheer Abbas was a right-handed batsman.
He had played 78 Tests and 62 One-Day Internationals (ODIs) in his 22-year long illustrious career spanning from 1969 to 1985.
He also had represented Pakistan in three World Cups in 1975, 1979 and 1983. He also captained Pakistan in 14 Tests and 13 ODIs matches. In his career, he had scored 108 centuries.
It should be noted that he is the second cricketer from Pakistan to assume post of ICC President after Ehsan Mani, who was in office from 2003 to 2006.

SBI appoints Anshula Kant as CFO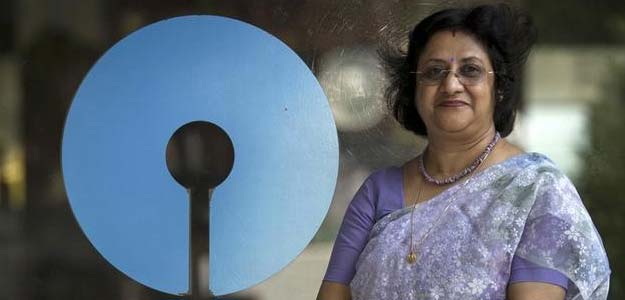 State Bank of India (SBI) announced the appointment of Anshula Kant as its Chief Financial Officer (CFO). Kant has been designated as the Deputy Managing Director and CFO of the bank, SBI.
She joined SBI as a Probationary Officer in 1983 worked under various departments of the bank.
Prior to her appointment, P K Gupta was the CFO. Gupta moved to SBI Capital as Chief Executive Officer.
---
AWARDS
Sahitya Akademi announces Bal Sahitya Puraskar 2015
Sahitya Akademi has announced the Bal Sahitya Puraskar for year 2015. In this edition of Bal Sahitya Puraskar, 5 novelists, 4 writers of short stories, and 3 authors of poetries, 11 writers for their contribution to children's literature and 1 book of one-act play respectively.
Recipients of Bal Sahitya Puraskar 2015 are Novelist: Sowmya Rajendran (English), Nivditha Subramaniam (English), Tiren Boro (Bodo), Mukti Upadhyay 'Baral' (Nepali), Ramnath G Gawade (Konkani) and Ramdeo Jha (Maithili).
Writers of short stories: Nayeem Kashmiri (Kashmiri), Krishna Kumar 'Ashu' (Rajasthani), Thokchom Thouyangba Meitei (Manipuri) and Janardhan Hegde(Sanskrit).
Poetry collections: Srikanta Saren (Santali), Tara Chand Kalandri (Dogri) and Sella Ganapathi (Tamil).
Total Contribution to Children's Literature: Kartik Ghose (Bengali), Eli Ahmed (Assamese), T S Nagraja Shetty (Kannada), Dhiruben Patel (Gujarati), Leeladhar Hegde (Marathi), Sivadas (Malayalam), Sukhdev Madpuri (Punjab), Snehlata Mohanty (Odia), Chokappu Venkataramana (Telugu) and JethoLalwani (Sindhi).
Book of one-act play: Bano Sartaj (Urdu).
Bal Sahitya Puraskar: It is instituted by the Sahitya Akademi. The award comprises 50,000 rupees along with a casket containing an inscribed copper plaque and a citation.
---
IMPORTANT DAYS
International Day Against Drug Abuse and Illicit Trafficking – 26 June
2015 Theme: Lets Develop – Our Lives – Our Communities – Our Identities – Without Drugs.
June 26 is the International Day against Drug Abuse and Illicit Trafficking. Established by the United Nations General Assembly in 1987, this day serves as a reminder of the goals agreed to by Member States of creating an international society free of drug abuse.
The United Nations Office on Drugs and Crime (UNODC) selects themes for the International Day and launches campaigns to raise awareness about the global drug problem.
---
MORTALITY
Avengers star Patrick Macnee dies
Actor Patrick Macnee, star of The Avengers TV series, has died in California at the age of 93.
The Briton, best known for playing John Steed in the 1960s television spy series, died at home.
Macnee, who served in the Royal Navy during World War Two, also played roles in theatre, appearing on Broadway.
Macnee featured too as a guest star in dozens of British, American and Australian TV productions.
---
SPORTS
Cricket legend Sachin Tendulkar voted best Test player of 21st century
India's legendary batsman and Bharat Ratna recipientSachin Tendulkar has been voted the 'Best Test player' of the 21st century in an online poll.
The online poll was conducted by Cricket Australia's website for the list of the 100 best Test players since 2000.
In this poll, Sachin got the highest number of votes to emerge to on the list. Sri Lanka'sKumar Sangakkara received the second highest votes.
He was followed by Australian cricketer Adam Gilchrist in the third position. In this list Sachin is lone Indian cricketer to be figured in the top-10 list, while there are four Australian, three South African and two Sri Lankan cricketers.
Sachin Tendulkar in his 24 years cricket career had played for India in 200 Tests, 463 One-Day Internationals (ODIs) and one Twenty20 International.
Ashwin breaks into top 10 of ODI bowlers' rankings
Indian off-spinner Ravichandran Ashwin has jumped two places to the 10th position in the ICC bowler's rankings.
Ashwin, who bagged six wickets in the three ODIs against Bangladesh, was India's leading wicket-taker in the just-concluded three-match series against Bangladesh and is also the only Indian to feature in the top-10 list.
But Ashwin stayed well behind young Bangladesh left-arm pacer Mustafizur Rahman (13 scalps in 3 matches), who got an 88th rank in the chart led by Australia's Mitchell Starc.
Bengal medium-pacer Mohammed Shami, who missed the series, which was India's first bilateral loss to Bangaldesh (1-2), due to injury is the only other Indian bowler in the top-20 list at the 12th position.
In the batting chart, Virat Kohli tops the Indian player's list at the fourth position as opener Shikhar Dhawan, who was the leading run-getter in the series with an accumulated score of 158, dropped a place to seventh.
Dhawan still stays well clear of skipper Mahendra Singh Dhoni, who occupies the eight spot in the table led by South Africa's AB de Villiers.
Suresh Raina has also improved his ranking by two places to 18th.
Satnam Singh becomes the first Indian to be picked in NBA
Satnam Singh Bhamara became the first Indian basketball player to be drafted in the National Basketball Association (NBA) after being picked by Dallas Mavericks here.
The 19-year-old, who hails from a remote village in Punjab and stands 7 feet 2 inches tall, was the 52nd pick in the NBA Draft.
Satnam Singh was selected amongst the 60 young men who will play basketball in the NBA next season.
Since their inaugural 1980-81 season, The Dallas Mavericks have won three division titles (1987, 2007, 2010), two conference championships (2006, 2011), and one NBA Championship (2011).