NATIONAL
Hindustan Aeronautics Limited (HAL) delivers orbiter craft module structure for India's 2nd moon mission Chandrayaan-2 to ISRO
Bengaluru-headquartered defence PSU Hindustan Aeronautics Limited (HAL) has delivered the 'Orbiter Craft Module Structure' of Chandrayaan-2 to ISRO Satellite Centre.
India's second lunar exploration mission, Chandrayaan-2 consists of an orbiter, lander and rover configuration.
The Chandrayaan-2 mission aims to place an Orbiter around the moon and sending a Lander and Rover to the surface of the moon. It will be launched by a Geo-Stationary Satellite Launch Vehicle (GSLV-MKII) during the next two to three years.
Centre asks nine states to expeditiously implement Forest Rights Act
The Centre has asked nine state governments to expeditiously implement the Forest Rights Act, which recognizes the rights of scheduled tribes living in the forests for generations.
Taking a serious view of some states not implementing the Forest Rights Act, the Centre has directed Bihar, West Bengal, Himachal Pradesh, Karnataka, Kerala, Uttarakhand, Telangana, Uttar Pradesh and Jharkhand to expeditiously implement it.
The Act is aimed at ensuring that forest-dwellers, including Scheduled Tribes, get their rights over forest land and non-timber forest produce.
President, PM greet Luxembourg on its National Day
President Pranab Mukherjee and Prime MinisterNarendra Modi have extended their greetings and felicitations to the people of Luxembourg on theirNational Day 23 June 2015.
The President expressed confidence that the existing bonds of friendship between people of India and Luxembourg will continue to strengthen and grow in the years to come.
Greeting people through Twitter, Prime Minister Narendra Modi expressed confidence that ties between India and Luxembourg will get even stronger in the years to come.
---
INTERNATIONAL
Typhoon Kujira struck south China's Hainan Province
Kujira

: Typhoon that made landfall in south China's Hainan Province
Typhoon Kujira struck China on 22 June 2015. The typhoon made its landfall in south China's Hainan province with heavy rain in the drought hit island. It also carried packing winds of up to 90 kilometers per hour.
Typhoon Kujira is the eighth typhoon of 2015.
The National Meteorological Center issued a yellow alert, the third highest ranking of its four-level warning system for Typhoon Kujira.
Sri Lanka, China begin joint military training exercise
Sri Lankan and Chinese armies began a three-week long joint training exercise at Buttala in Central Sri Lanka.
The exercise, code named 'Silk Route – 2015' was inaugurated by Sri Lanka's Chief of Staff, Major General Jagath Dias.
According to Sri Lankan Army, the training will focus on weapon handling, VIP protection study, live firing and other warfare and battle skills related fields.
The Chinese Army group is led by Lieutenant Colonel Qi Qiang of the Chinese People's Liberation Army and has 43 personnel.
---
BUSINESS
India placed at 61st position in terms of foreigners' money in Swiss banks
India was placed at 61st position in terms of foreigners' money in Swiss banks. This data was released by Swiss National Bank (SNB), the central bank of Switzerland, in the fourth week of June 2015.
As per the data, India now accounts for a meagre 0.123 per cent of the total global wealth worth 1.6 trillion US dollars in Switzerland's banking system.
Indians' money in Swiss banks declined by over 10 percent to about 1.8 billion Swiss francs (1.98 billion US dollars or 12615 crore rupees) in 2014.
This is the second lowest level of Indian money in Swiss banks, after an increase of over 40 percent in 2013.
The countries to top the list are the United Kingdom (UK) and the United States (US)who holds the largest shares of the foreign clients' money with Swiss banks.
The UK and the US are followed by West Indies, Guernsey, Germany, Bahamas, Luxembourg, France, Jersey and Hong Kong
The UK alone accounts for 22 percent of total global funds in Swiss banks.
Just two big banks, UBS and Credit Suisse, account for nearly two-third of the total money kept by foreigners in Swiss banks while in case of Indians it is even higher at about 82 percent.
Overnight Liquid Transaction facility on NSE's Web-based Mutual Fund platform began functioning
National Stock Exchange (NSE) operationalised the Overnight Liquid Transaction facility on its web-based

Mutual Fund Service System (MFSS)

platform. The platform was launched on 19 June 2015.
The facility allows the participants to place purchase and redemption orders simultaneously in liquid schemes. This facility will only be available on MFSS Web based platform and in Physical mode only.
Further, all liquid schemes allowed by respective asset management companies will be available for placing orders.
MFSS is an online order collection system provided by the NSE to its eligible members for placing subscription or redemption orders.
SoftBank in tie-up for $20 billion investment in Indian solar projects
Japan's SoftBank Corp is to team up with Bharti Enterprises and Taiwan's Foxconn to invest about $20 billion in solar projects in India as the country steps up efforts to boost the renewable energy sector.
SoftBank will invest $10 billion in India over time, that the companies had a minimum commitment of generating 20 gigawatts of energy.
The rapidly falling cost of solar power, which is expected to reach parity with conventional energy by 2017, has ignited interest in its potential in India.
Prime Minister Narendra Modi has looked to industry for help in funding what could be a $100 billion expansion in clean energy.
RBI imposes Rs 20 lakh fine on Hubli Urban Co-operative Bank
The Reserve Bank has imposed a penalty of Rs 20 lakh on Karnataka's Hubli Urban Co-operative Bank Ltd for violation of RBI's instructions for irregularities in cheque discounting, overdrawal in OD loan accounts.
The RBI had issued a showcause notice to Hubli Urban Co-operative Bank in response to which the latter submitted a written reply.
After considering the facts of the case and the bank's reply in the matter, the RBI came to the conclusion that violations were established beyond doubt and warranted imposition of the penalty, it added.
---
AWARDS
NUSI gets Best Welfare Organisation- 2015 award
National Union of Seafarers of India, NUSI, India's oldest and largest shipping trade union, has been honoured with the 'Best Welfare Organisation of the Year – 2015' award, promoted by the United Kingdom-based International Seafarers' Welfare and Assistance Network.
At a function held in London recently, the prestigious award was presented to NUSI general secretary-cum-treasurer Abdulgani Y Serang by Secretary General of International Maritime Organisation Koji Sekimizu.
NUSI has got around 80,000 seafarers as members working aboard Indian as well as foreign cargo ships.




---
MORTALITY
Sister Nirmala of Missionaries of Charity passes away
Sister Nirmala Joshi, who succeeded Mother Teresa as the head of theMissionaries of Charity founded by the Nobel laureate, died. She was 81. Sister Nirmala was not keeping well for the past few days.
Sister Nirmala was bestowed with the Padma Vibhushan in 2009 for her services to the nation. Her term as the Head of Missionaries of Charity ended the same year.
Sister Mary Prema was elected to succeed Sister Nirmala during a general chapter held in Calcutta in April 2009.
---
BOOKS
Beyond Doubt: A Dossier on Gandhi's Assassination written by Teesta Setalvad
The book Beyond Doubt: A Dossier on Gandhi's Assassination was in news in the third week of June 2015.
It was compiled and introduced by Indian civil rights activistTeesta Setalvad and published by Tulika Books.
It is a collection of archival documents of the government and translation of works in Marathi, Guajarati and Hindi related to assassination of Mahatma Gandhi on 30 June 1948.
In the book, the author tried to de-construct the ideology responsible for the killing. As per the author, the assassination was the first act of terror committed in independent India.
Further, it was also a statement of Hindu right wing asserting their ideology against idea of composite culture and inclusive nationhood advocated by the Mahatma.
---
SPORTS
Jordan Spieth of US won US Open of Golf
Jordan Spieth won the US Open at Chambers Bay. At 21, he has won his second major and become the most celebrated player in golf after he won the Masters Tournament at Augusta National, US in April 2015.
He closed with a 69 for a five-under total of 275, one shot ahead of fellow American Dustin Johnson(70) and South African Louis Oosthuizen(67).
With this win, Spieth became the first man since Tiger Woods in 2002 to win the Masters and the US Open in the same year.
He is also the youngest champion of the US Open since the legendary Bobby Jones in 1923 and the youngest player to win two career majors since Gene Sarazen in 1922.
Overall, he is the fourth-youngest player to win two majors and the sixth to win the Masters and US Open in the same year.
China won 2015 Nongfu Spring World Cup of Snooker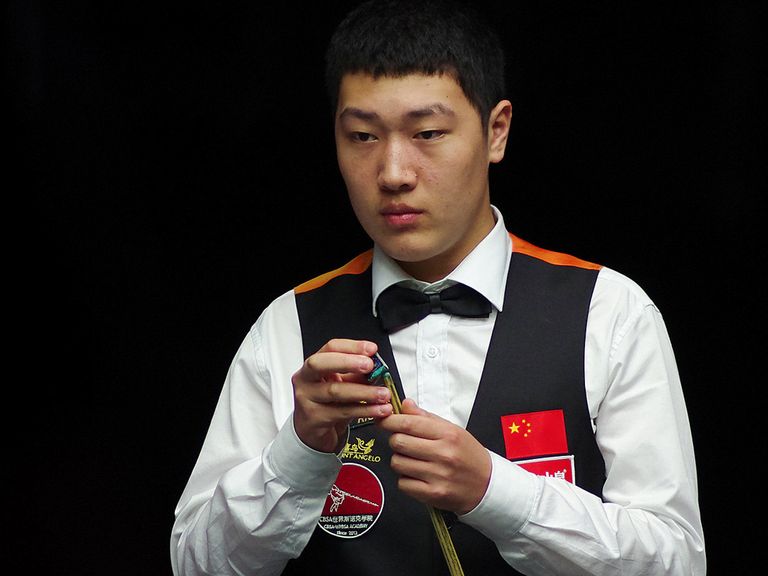 China won the 2015 Nongfu Spring Snooker's World Cup by defeating Scotland 4-1 in the final match held at Wuxi near Shanghai in China.
The winners of the snooker championship collected 120000 pound sterling prize money.
In the final,

China's B team

pairing of 17-year-old Zhou Yuelong and 15-year-old Yan Bingtao defeatedScotland's pairing of John Higgins and Stephen Maguire.
The previous competition that was held in Thailand in 2011 was also won by China by defeating Ireland.
India stood at the third position

in the competition, the best finish so far for India. Indian team comprising of Pankaj Advani and Aditya Mehta was defeated by Scotland 4-3 in the semi final match.
The Snooker World Cup, a non ranking event, is conducted by the World Professional Billiards and Snooker Association (WPBSA).
Inderjeet and Jinson strike gold
Kerala's two-lapper Jinson Johnson and Haryana's shot putterInderjeet Singh struck gold in the first leg of the Asian Grand Prix athletics series.
The 24-year-old from Kozhikode, who won the Asian championship silver in China recently, clocked a rather slow 1:49.52s while winning his maiden international gold, and Inderjeet, who has had a series of 20m throws this season, took the shot put title with a 19.83m effort.
Madhya Pradesh long jumper Ankit Sharma bagged silver while Tamil Nadu's Arokia Rajiv and Karnataka's Asian silver medallist M.R. Poovamma settled for bronze in the men's and women's 400m respectively.